Online diary for aquarium
Keep an online diary of your aquarium, store photos and share experience
Get Started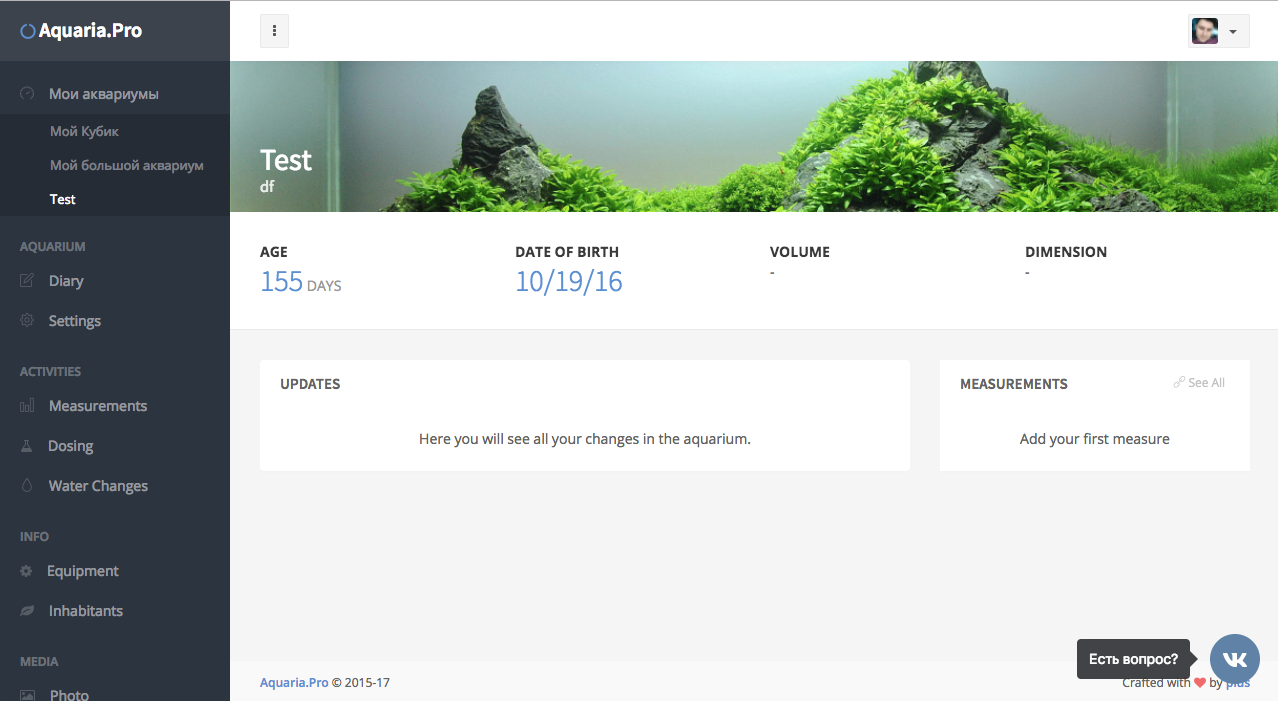 Dashboard
A user-friendly control panel provides the most complete overview of the life of your aquarium.
Measurements
Keep a log of measurements of water quality parameters: temperature, acidity (pH) and other.
Dosing
Keep records and track dosages of fertilizers, additives
Water changes
Keep water change statistics and observe the changes on convenient graphs.
Diary
Make any comments and notes about the changes in your aquarium
Equipment
Discover the most commonly used equipment in other aquariums